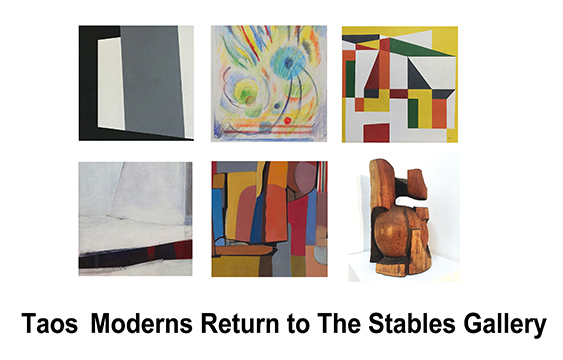 Taos Moderns Return to the Stables Gallery
August 3, 2018
203 FINE ART is excited to bring a POP.UP exhibition to the Stables Gallery this August.
Location:
Stables Gallery
133 Paseo del Pueblo Norte #D
Taos, NM 87571
AUGUST 3rd, 2018
TAOS MODERNS Return to the STABLES GALLERY
A fine selection of works by the early modern artists of Taos, the Taos Moderns, some of whom created the original Stables Gallery, as an artist cooperative for the newly created Taos Artist Association in the mid 50s. The Stables Gallery, an actual converted stable, was a bastion and inportant showcase for modern art in Taos, and had a lasting influence on the art market here for almost 30 years, finally closing in 1980. Pressed into existence by artists, Emil Bisttram, Cliff and Barbara Harmon, Ted Egri and others, these artists and the works of many Taos Moderns will return to the Stables this summer for a major three day exhibition.
Exhibition:
Preview, August 3rd, Friday 12 – 5 pm
Opening Reception: Friday, August 3rd, 5 – 8 pm Exhibition is up for three days only:
Friday, August 3rd, from 12 – 8 pm Saturday, August 4th from 11 – 6 pm Sunday, August 5th from 11 – 6 pm
575-751-1262  http://www.203fineart.com/