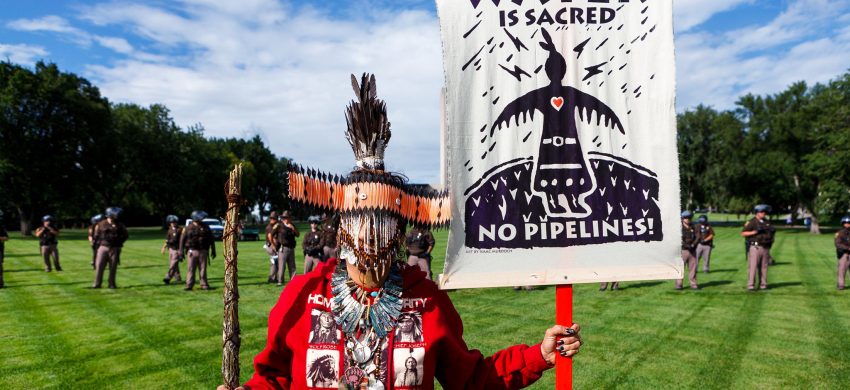 Portraits from Standing Rock
August 4, 2017
Tom Harjo: Portraits from Standing Rock
Friday, August 4th, 5 to 8.  Through Oct 31st
Please join FaraHNHeight Fine Art Gallery for Photogapher Tom Harjo's artist reception and opening exhibition Friday August 4th at 5pm.
Portraits from Standing Rock: Artist Tom Harjo Statement-
"My journey to Standing Rock began with sadness and anger. I saw the Democracy Now! Video of DAPL Security releasing dogs upon unarmed men, women, and children and I was devastated.
How could this happen in 2016? How could a private corporation within America's borders be so comfortable with using any means necessary to turn a profit? And why did the police stand by as this was happening? Why are Native people still seen as "merciless Indian savages" ?
To answer these questions I went to Standing Rock to support my Lakota brothers and sisters and to bear witness. As one of the few Native photographers in Camp, I was compelled to present something beyond the meager news coverage and the shaky Facebook videos. To accomplish this I chose still photography. With a photo, one has the ability to fully examine these moments in time.
A Lakota Elder at Standing Rock told me that we had an obligation, when we returned home, to share with others what we had experienced. So, these photos are my experience. Please enjoy the splendor of the Lakota Homeland, the beauty of the Camp community and take the opportunity to see what your local police department has become.
I am a Quapaw, Shawnee, Delaware, Muscogee (Creek), Seminole, and Cherokee Indian living in Albuquerque, NM."