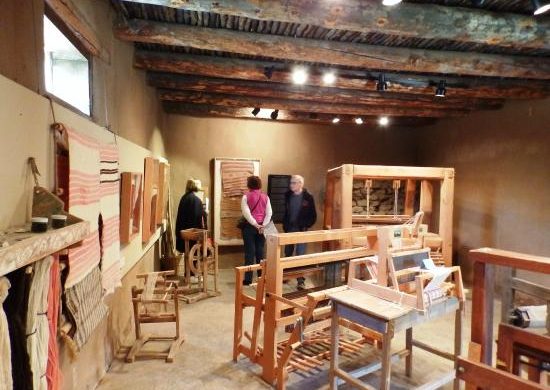 NM Fiber Crawl
May 18, 2018
New Mexico Fiber Crawl at La Hacienda de los Martinez
May 18 – May 20, 2018
Friday, Saturday, Sunday 10-5pm
A Weekend of Wool: The New Mexico Fiber Crawl
Whether you quilt, weave, felt, dye, knit, or are just interested in New Mexico's long history with the fiber arts, the Española Valley Fiber Arts Center's New Mexico Fiber Crawl is a fascinating way to experience the entire tradition.
Over the weekend, fiber fans can visit the farms where it all begins, meet people who hand spin the yarn and the artists who work with it, and visit the galleries and museums highlighting the most traditional as well as most cutting-edge work in the state.
Beginning in Albuquerque and winding north to Taos, the Crawl features conversations with artists, exclusive access to gallery and museum collections, hands-on demonstrations, and chances to win prizes including weekend getaways and great meals. And, for those who are happy to do more than just look, there are plenty of opportunities to buy products directly from local producers and artists.