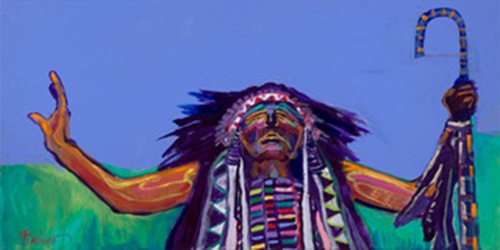 Indian Market in Taos
August 19, 2017
Indian Market in Taos
Saturday, August 19 from 4 to 8pm, Downtown Taos.
Michael McCormick & Sons Gallery and Co-Gallery Seldom Creek Ranch will be hosting Indian Market in Taos. Artists Malcolm Furlow (Choctaw) and Timothy Nevaquaya (Comanche) will be present. There will be refreshments, live music by Bone Orchard, dancing, story swapping, and "liars competition". Other featured Artists include Patrick Trujillo (Taos Pueblo and Hopi), RC Gorman (Navajo), Carl Gorman (Navajo) and Frank Howell (a bit of Lakota).
And, Special Guest Artist Bill Worrell!