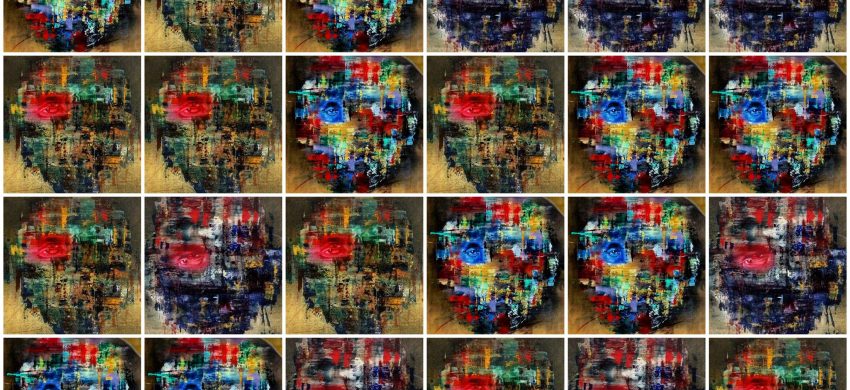 Fast & Curious Exhibit
August 25, 2017
Monty Little's Fast & Curious Exhibition
August 25th through September 21st

FaraHNHeight Fine Art Gallery is elated to present a one man showing of Monty Little in the Gallery's Grand Room.
Artist Statement 2017
"There is a certain architecture we lung for, and during those deep breaths, I encompass an inaudible feel. I visualize my written work of anomalistic images of war, past/current memories, and employ a disarray of images that interstice uncertainty. Placement is indirect, yet strict, but not predictable—I find clarity to be marginal. Series of instinctual impressions are blanketed upon themselves to hide or unfold emotion and frailness. I use multiple mediums to intertwine shifts in dialects, but still try to capture an openness that reflects past and current landscape. "
After five semesters of studying Architecture at Arizona State University, Monty Little enlisted in the Marine Corps as a Rifleman in 2004. Within his enlistment, Little was stationed with 2nd Battalion, 5th Marines where he deployed with the 31st Marine Expeditionary Unit to various countries in Southeast Asia in 2006, and to Ar Ramadi, Iraq in 2007. Little served as a fireteam leader, overseeing three Marines in a squad, while deployed in Iraq for a little over seven months. In 2008, Little was Honorably Discharged from the Marine Corps.
​
Following his service, Little graduated from the Institute of American Indian Arts in Creative Writing and Studio Arts. It was here; he began to feel the urge to translate his thoughts on his experience of war and post-war. Little wrote extensively on his encounters of conflict and commenced an unfolding of his deployments. Much of his writing initiated surreal images; thus, wanting to visually relay those images, Little began to paint and print what he wrote, using each medium as erasure, where unsettling truths reveal personal components and texture is integral, yet disruptive to find his past chaotic.