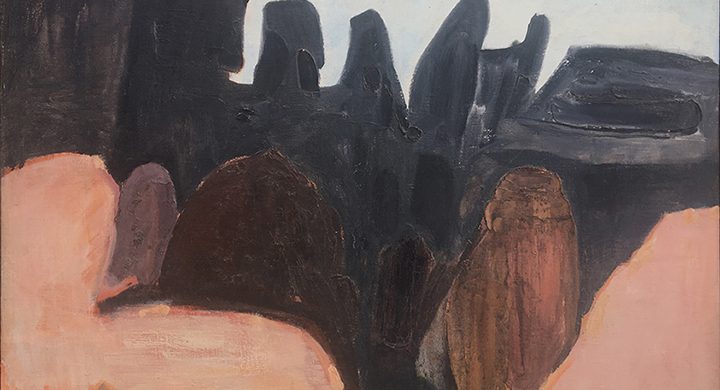 203 Fine Art-De la Noe
May 19, 2018
Date/Time
Date(s) - 05/19/18
4:00 PM - 8:00 PM
Location
203 Fine Art
203 Fine Art is pleased to announce an exhibition of works from the estate of Adeine de La Noe (1914 – 1987).
Born in France and educated at the Beaux Arts in Lille and the Grande Chau-miere in Paris, de La Noe emigrated to the United States in 1956. She studied at the Art Students League, as well as with the well known Abstract Expressionist Hans Hoffmann for two years, moving to Taos in 1961 for a residency at the Wurlitzer Foundation. She was a strong later, but welcome addition to the Taos Moderns, and good friends with Agnes Martin. Adeine remained in Taos until the end of her life. The last time her work was exhibited on this scale was at her memorial 30 year retrospective at the Harwood Museum in 1988.
She moved to Taos because of the incredible light, as have many artists. Her paintings transport that light from our eyes to a spirit world and back again. "All I do is influenced by nature," she once told an interviewer. Within her canvases we find the tumbling cosmos, floating petals in the wind, all the beauty, turbulence and frailty of the human condition. De la Noe was more interested in the emotion that propelled her work to completion, rather than the "idea" itself. "Follow the painting rather than the idea in mind" was how she described her method of abstraction. Her abstracts invade the essence of the subject and transcend with the viewer into a place where intrinsic knowledge is accessible.
Opening Reception: May 19, Saturday, 4 – 8 PM
Exhibition Dates: May 19 – June 24th, 2018 – By appointment:  Eric Andrews 575-779-7672