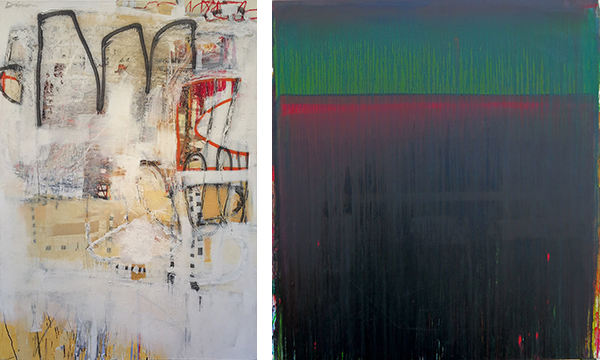 Tom Dixon and Peter Parks
August 11, 2018
Date/Time
Date(s) - 08/11/18
5:00 PM - 7:00 PM
Location
203 Fine Art
Painters Painting
Location:
203 Fine Art
1335 Gusdorf Rd. Suite i Taos, NM 87571
AUGUST 11 th, 2018 :
Best friends and two of the finest abstract artists in Taos, both Dixon and Parks share the same passion for creating their work. Living for the creation of art without intention or forethought, art that means something, that which evokes an emotion, a thought or reference to the human condition. Art with a quality that is recognizable. Both with similar stories of tirelessly struggling with the resolution of their paintings and finding the strength to continue, knowing they may never realize the true meaning or the intrinsic value of what they create. They are both true painters painting.
Opening Reception: August 11th, 5 pm to 7 pm Exhibition Dates: August 11th – September 3rd
575-751-1262  http://www.203fineart.com/