The New Protagonists
April 22, 2018
Taos Art Insurgency:  The New Protagonists
Who will be the artists leading Taos into the new millennium?
Three Gallery Show: Greg Moon Art, DAFA, Robert Nightingale Fine Art
Unquestionably, Taos has been a center for artists and art lovers for over a century.  From the arrival of the first members of the Taos Society of Artists to the seminal movements of Modernism, Abstract Expressionism, and Minimalism which flourished here, this little mountain town has been far from soporific in promoting the riches behind every museum and every gallery door.
April 21 – May 12

Tony Ortega  "Wonder Woman Frida"  Hand-Colored Etching. 8 x 10″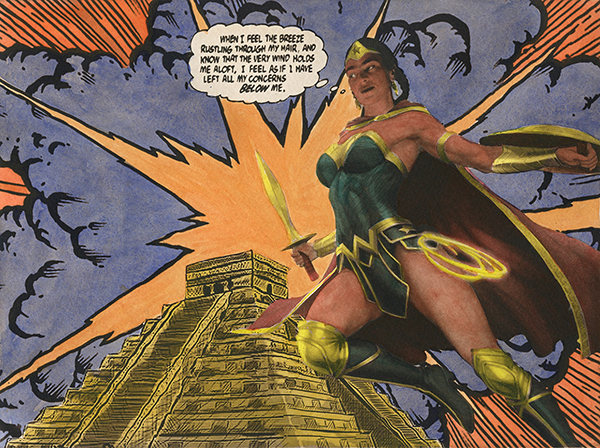 Sarah Stolar  "War Machine"  Oil on Canvas  58 x 54″